ACCSOON CineEye 2 Pro 1080P Wireless Transmitter Monitor System Loop Out 1200ft Transmission Range
stars, based on
( 0 )
reviews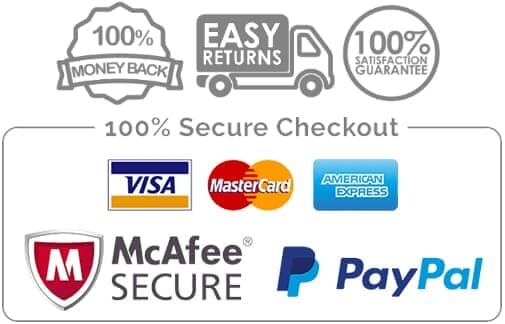 About this item

Brand

:

ACCSOON

Item Number:

CineEye 2PRO



CineEye 2 Pro is Accsoon's new professional wireless transmission system. With innovative 2.4GHz+5.8GHz

Dual- Band Transmission technology, it can intelligently identify interference during transmission, then combine the data from these two streams to form the complete audio and video signal, greatly improving its stability and anti- interference capability. CineEye 2 Pro is far more stable than traditional Wi- Fi video transmitters that only stream in 5GHz, and once on set, it will provide you with a stable and glitch-free stream.

CineEye 2 Pro has less than 0.06s of latency with the further optimized transmission process from the transmitter to the receiver. It also supports 44KHz 16bit synced audio transmission, you can now stream the video with sound. The transmitter can send to up to 4 devices at the same time, and there's no limit to the combinations of receivers, no matter if its four dedicated receivers, iPhones, iPads and Android devices or even feely mix and match, youcan get synced video stream on all of them.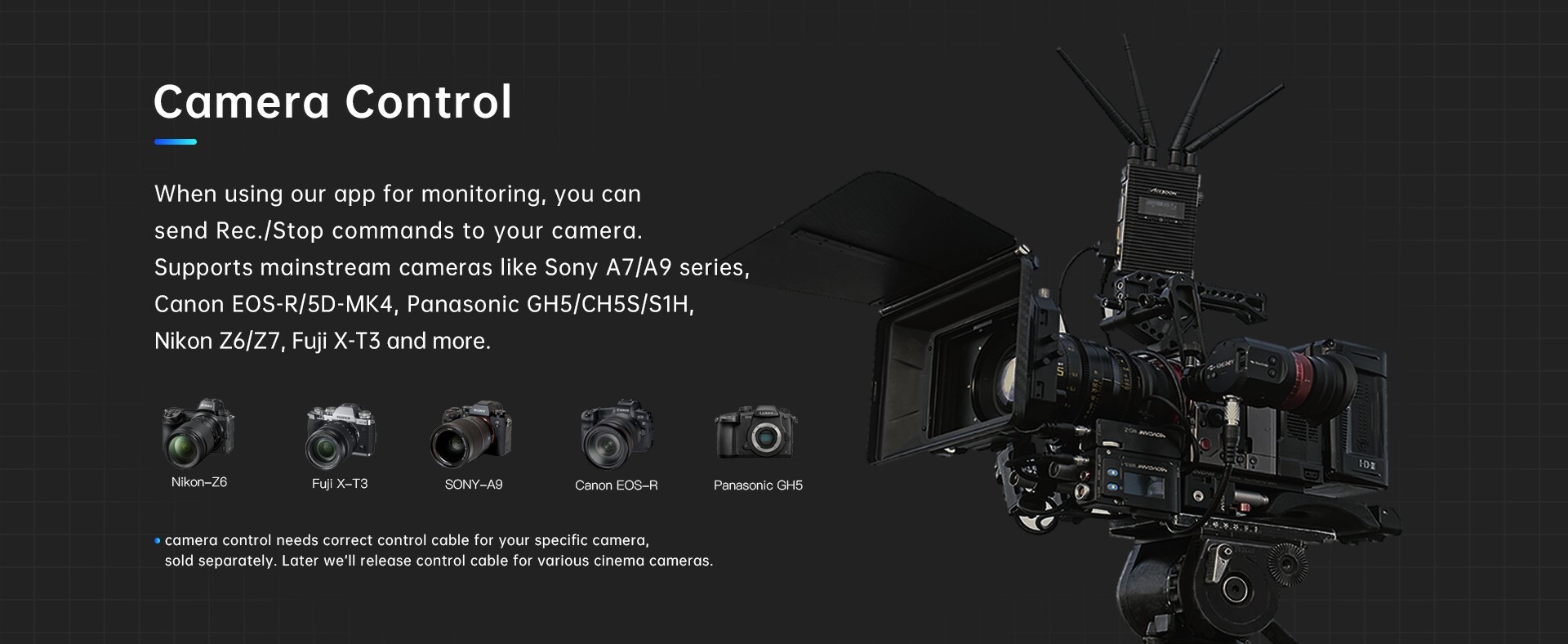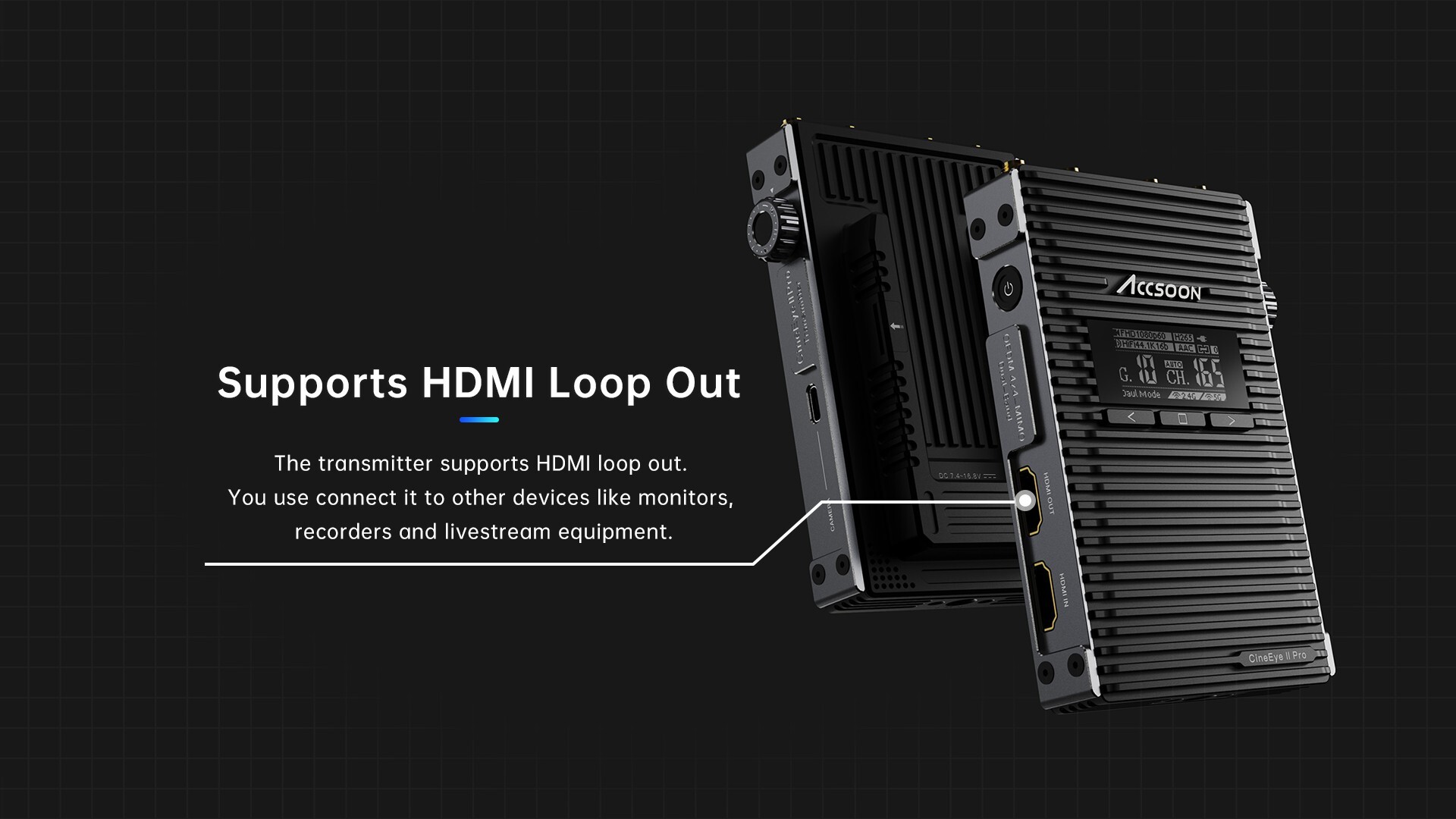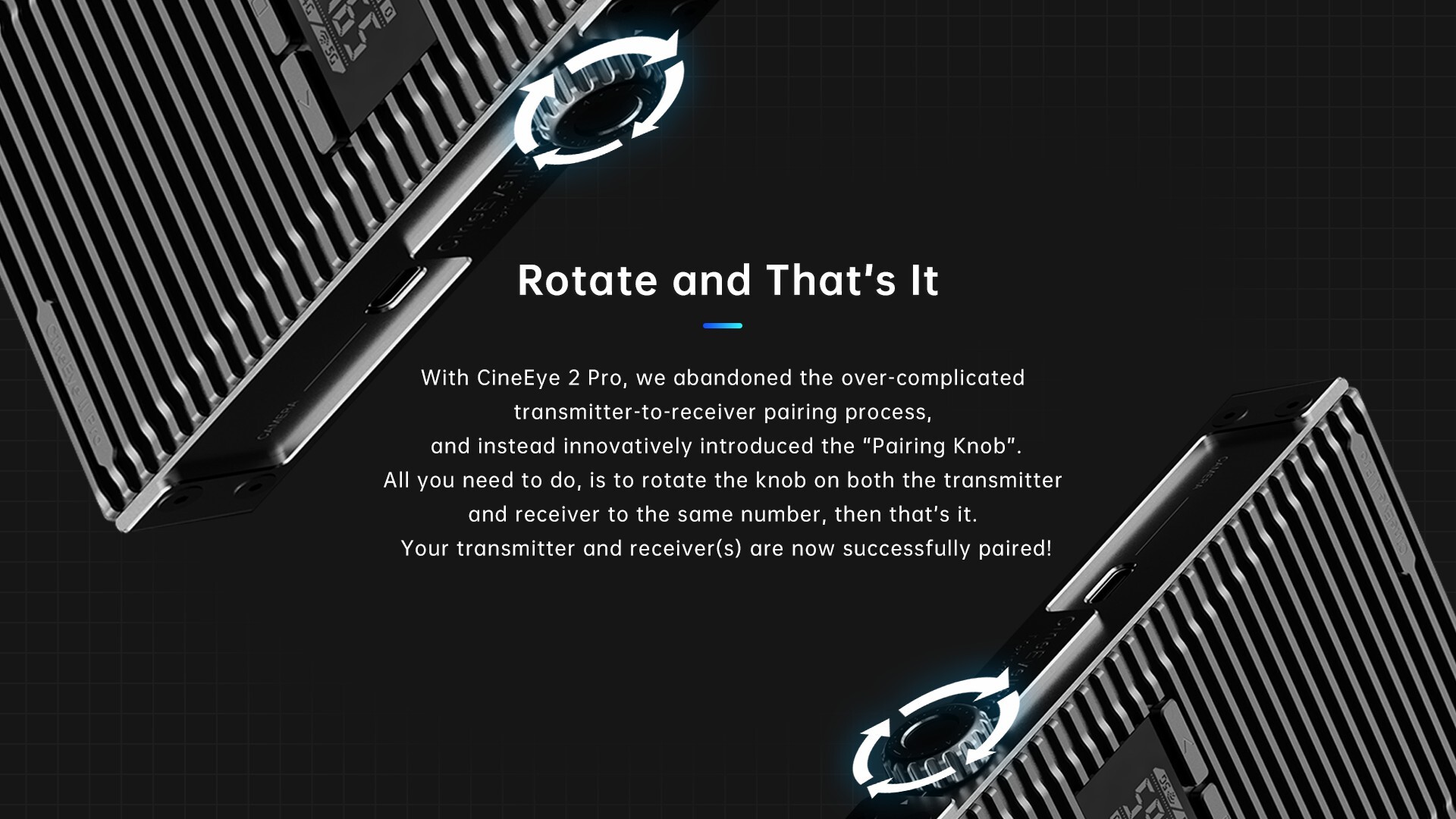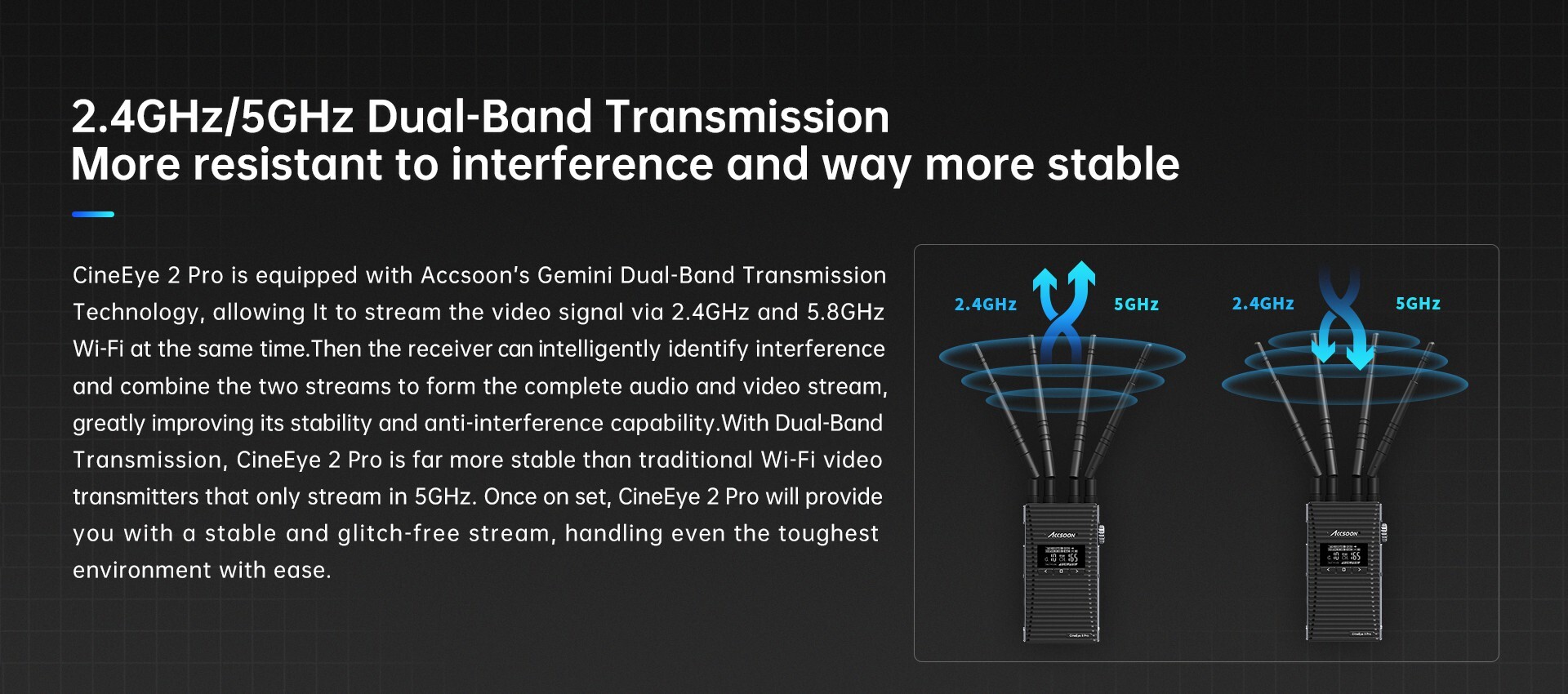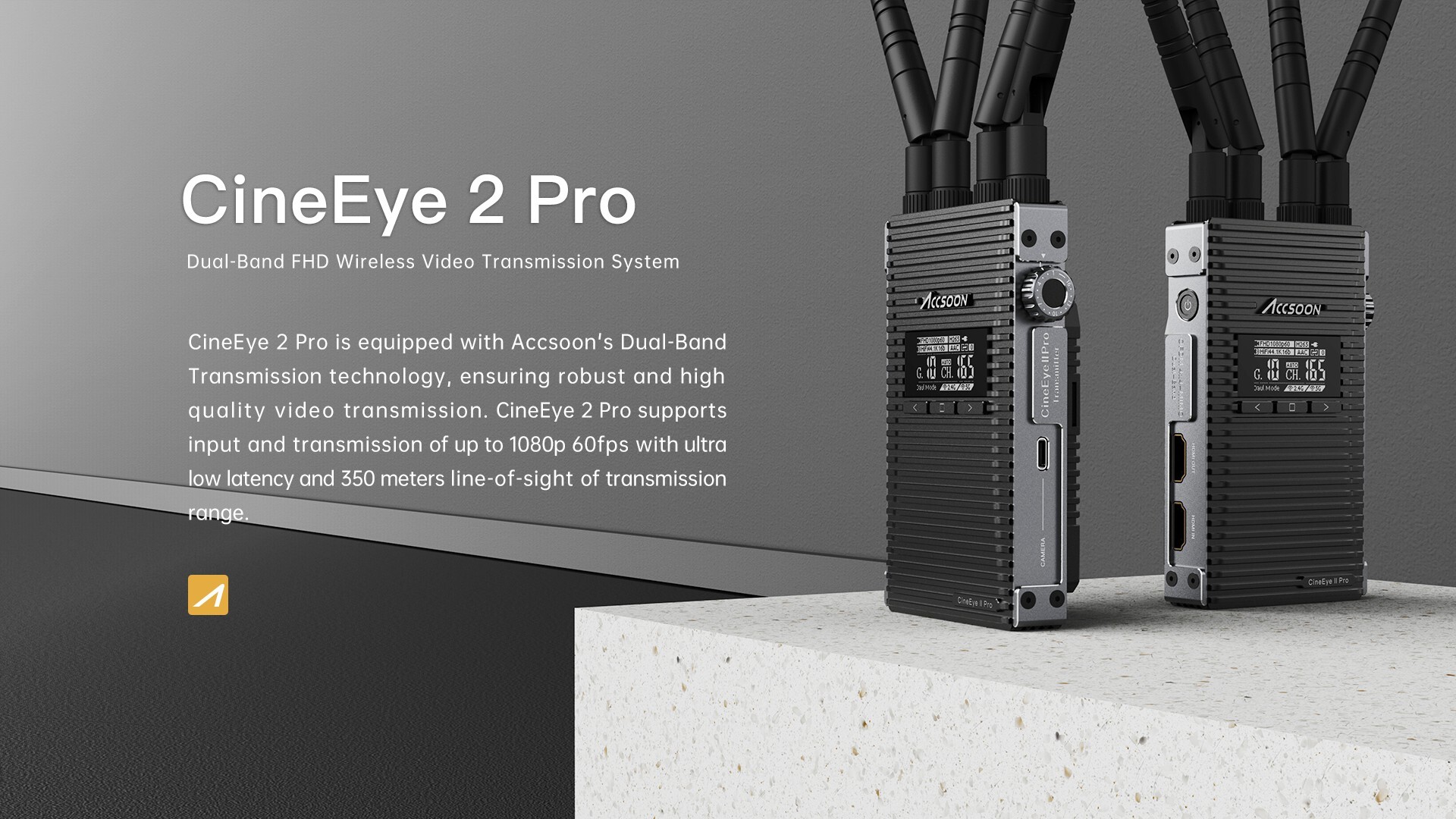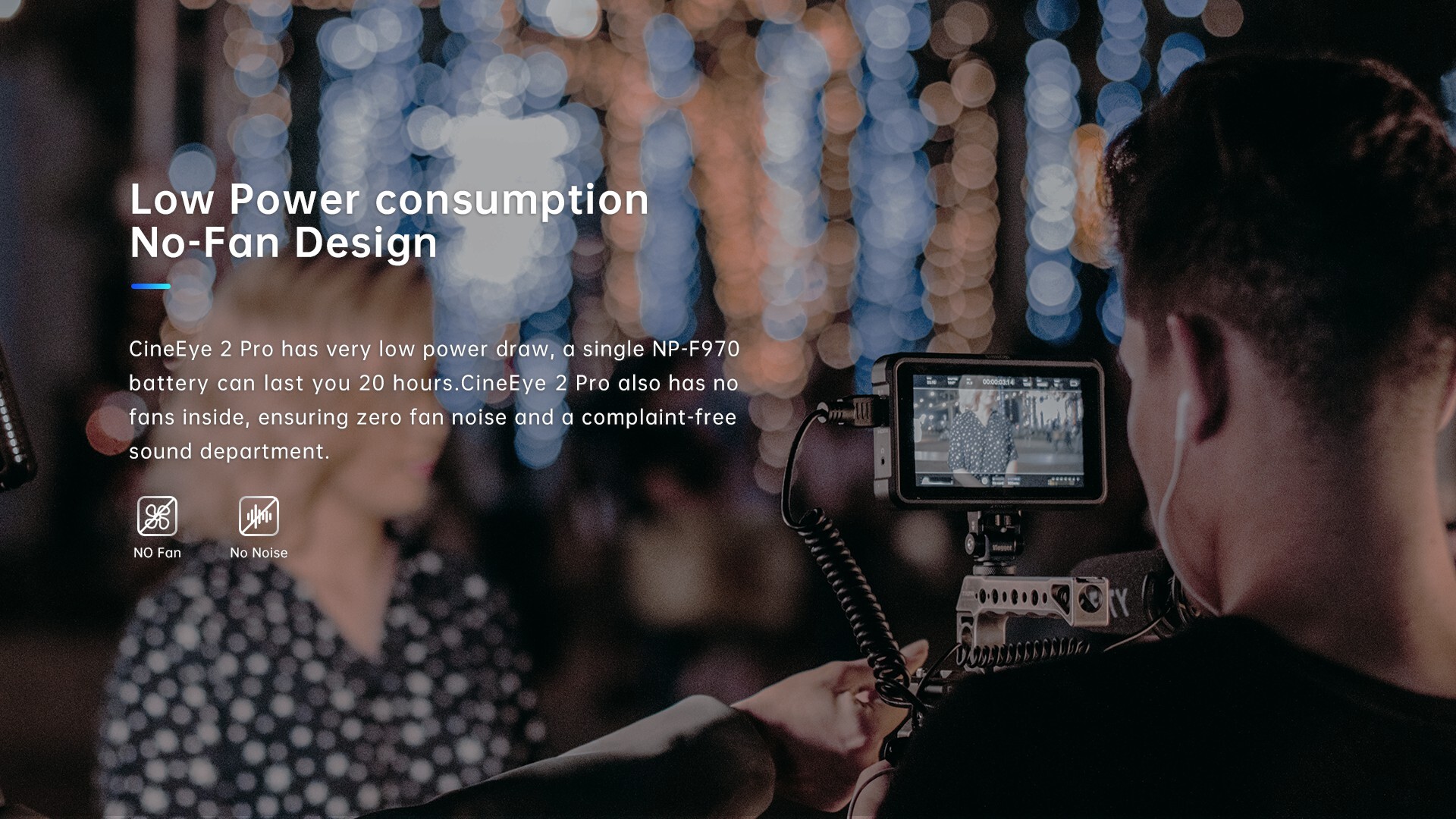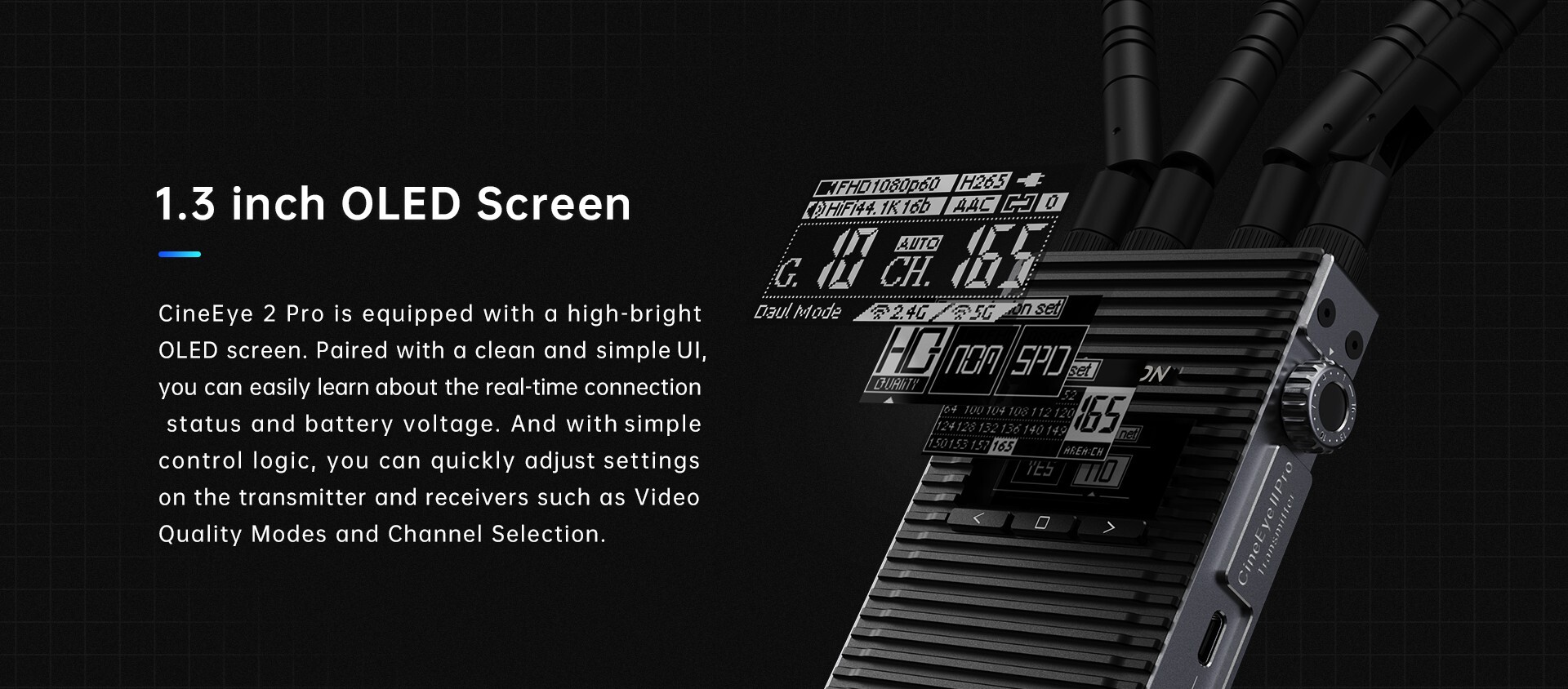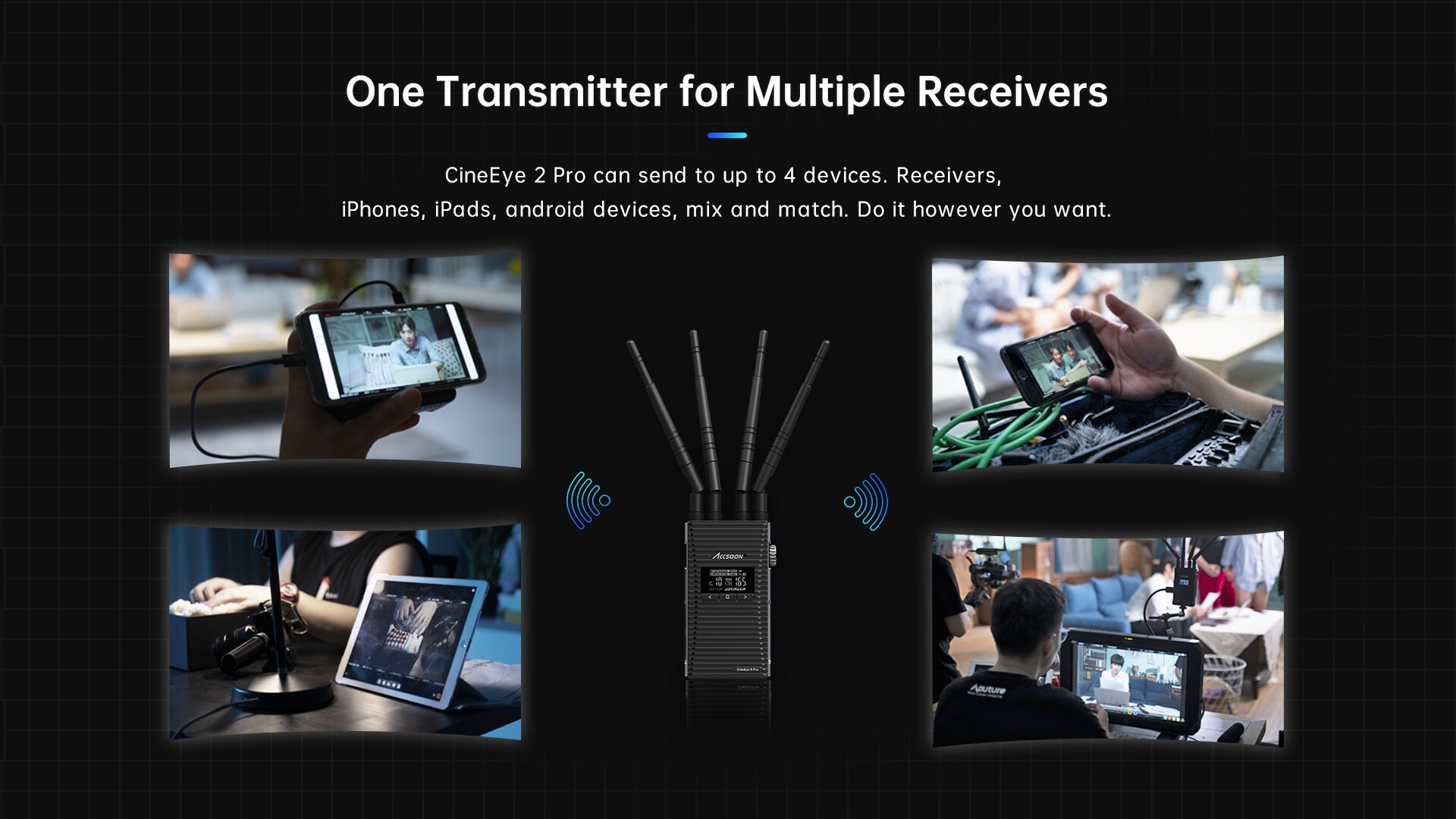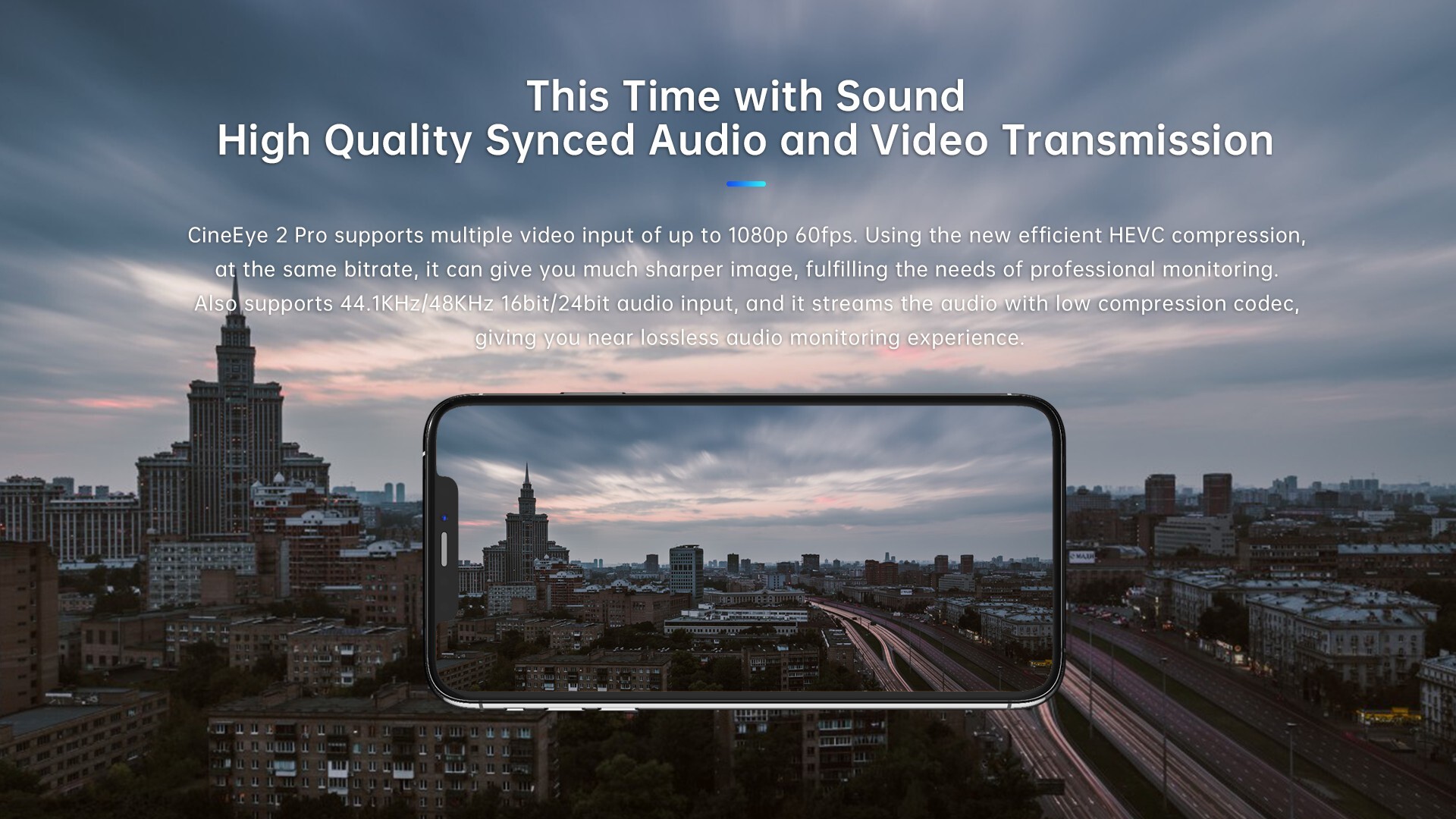 Main Features:

Patent Dualband Technology
Very low latency(<60ms)

1080p + Audio transmission
Up to 4 dedicated receivers

NP-F style batteries

iOS + Android

Very low power consumption

1200 feet range

DC input from 7.4V-16.8V

LUT loading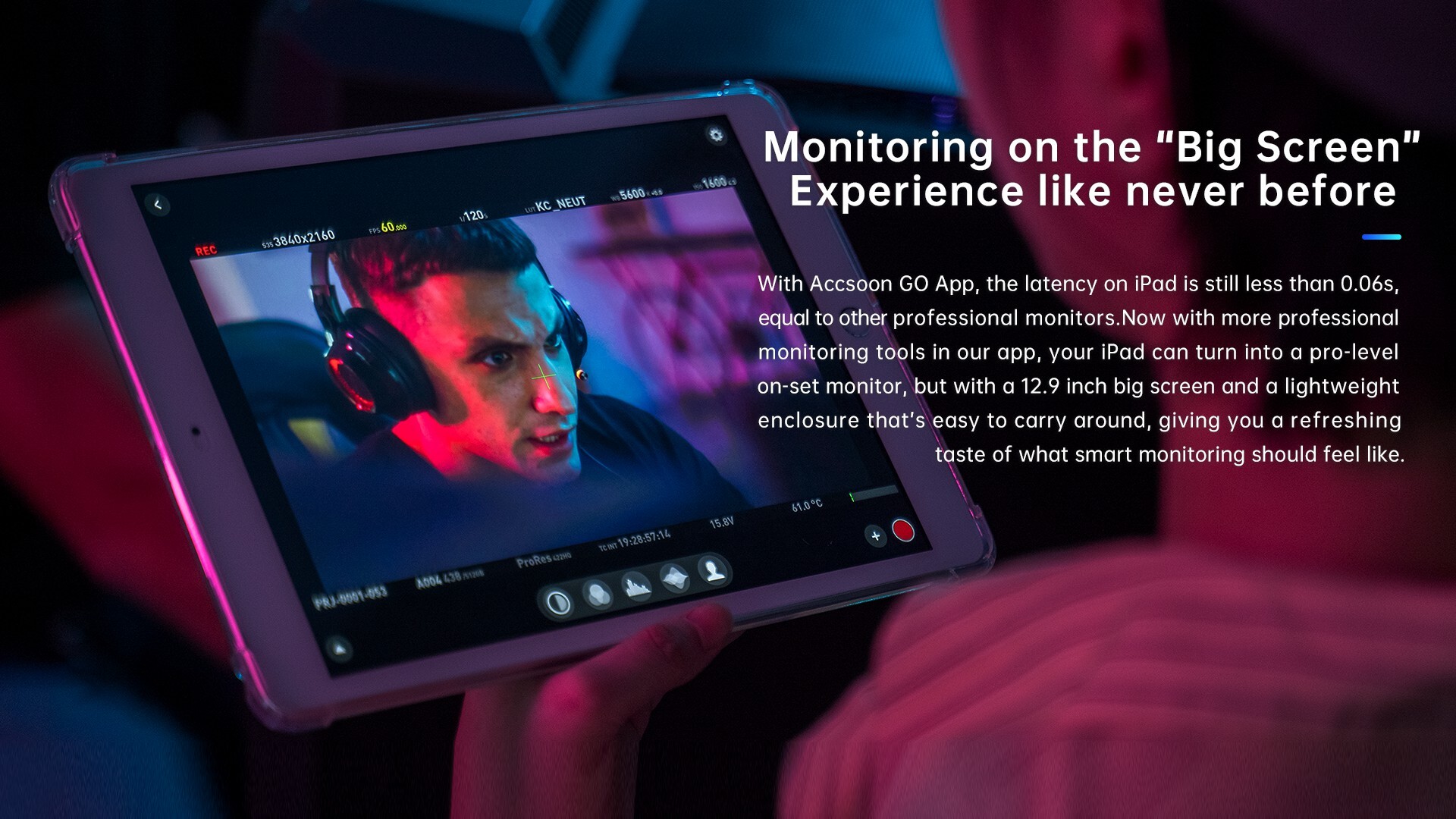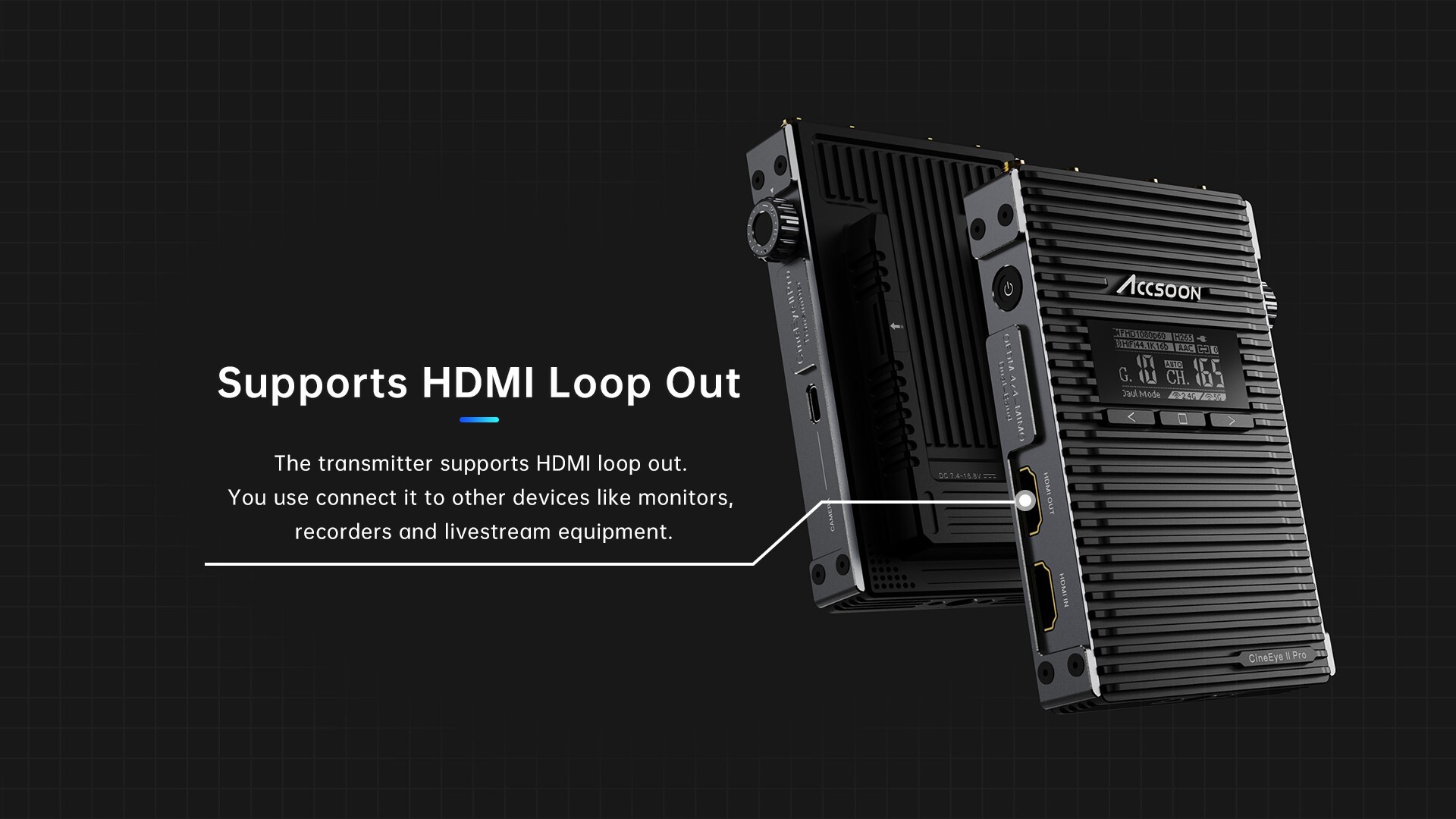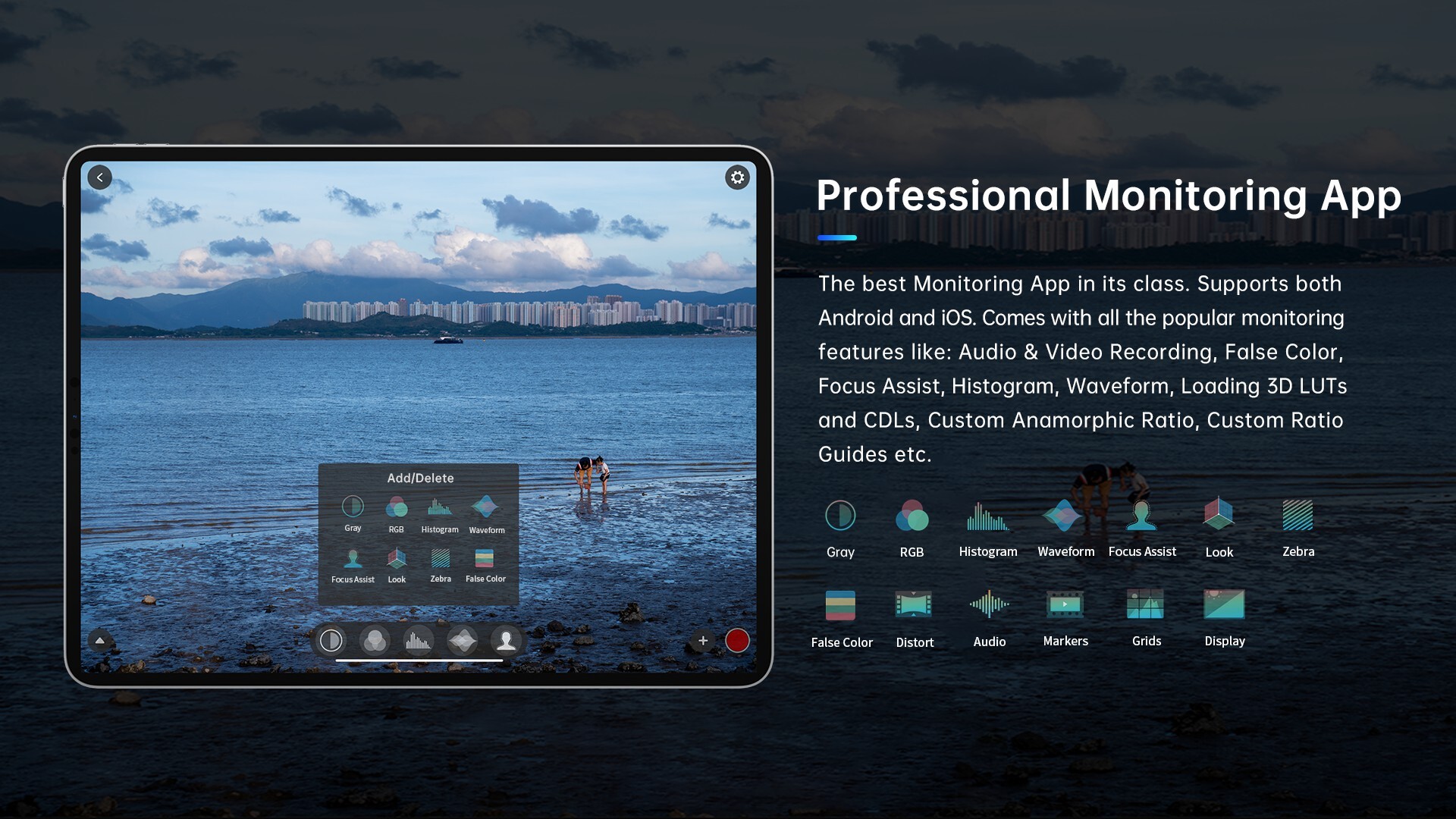 USD

Your cart is currently empty.