Andycine Monitor Cage for Andycine A6 Plus 5.5 inches Monitor with HDMI Cable Clamp
stars, based on
( 3 )
reviews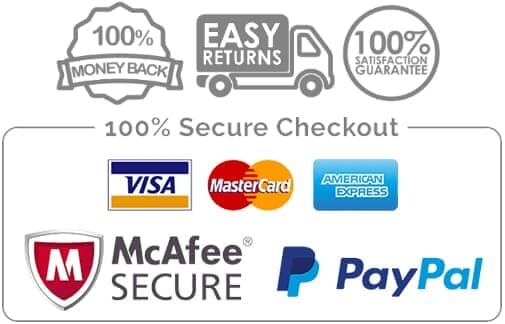 Andycine Monitor Cage for Andycine A6 Plus 5.5 inches Monitor with HDMI Cable Clamp

Brand: ANDYCINE Item Number: A-CAGE-A6PLUS

【For Andycine A6plus Monitor】 Andycine A6 Plus monitor cage is specially designed for Andycine A6 Plus, includes a monitor cage and a HDMI clamp.
【Simple and Durable】 All-around protection for Andycine A6 Plus monitor. The Andycine A6 Plus cage is made of anodized aluminum alloy, lightweight and durability. Simple structure design helps the monitor to dissipate heat.
【An-ti Off】 The Andycine 5.5 inch monitor cage includes two 1/4" screws on the top and bottom to prevent your monitor from dropping in detachment. The HDMI cable clamp firmly fixes your HDMI cable and prevents it from shifting or being damaged.
【Mounting Point】 1/4"-20 threaded holes and 1/4" locating holes provide more possibility for mounting extra accessories. Reserved sunhood slots on the top, left and right side of the cage.
【What You Get】1 x Andycine A6Plus cage, 1 x HDMI Cable Clamp, 1 x Hex Spanner. Worry-free 12-month with 12-hour response service is friendly offered. Please contact us when you have any issue to get earliest customer support.
All-around Protection
The monitor cage designed to meet the needs of video content producers. Andycine A6PLUS monitor Cage fits perfectly with Andycine A6 Plus. It provides protection for your camera, which can easily control the body.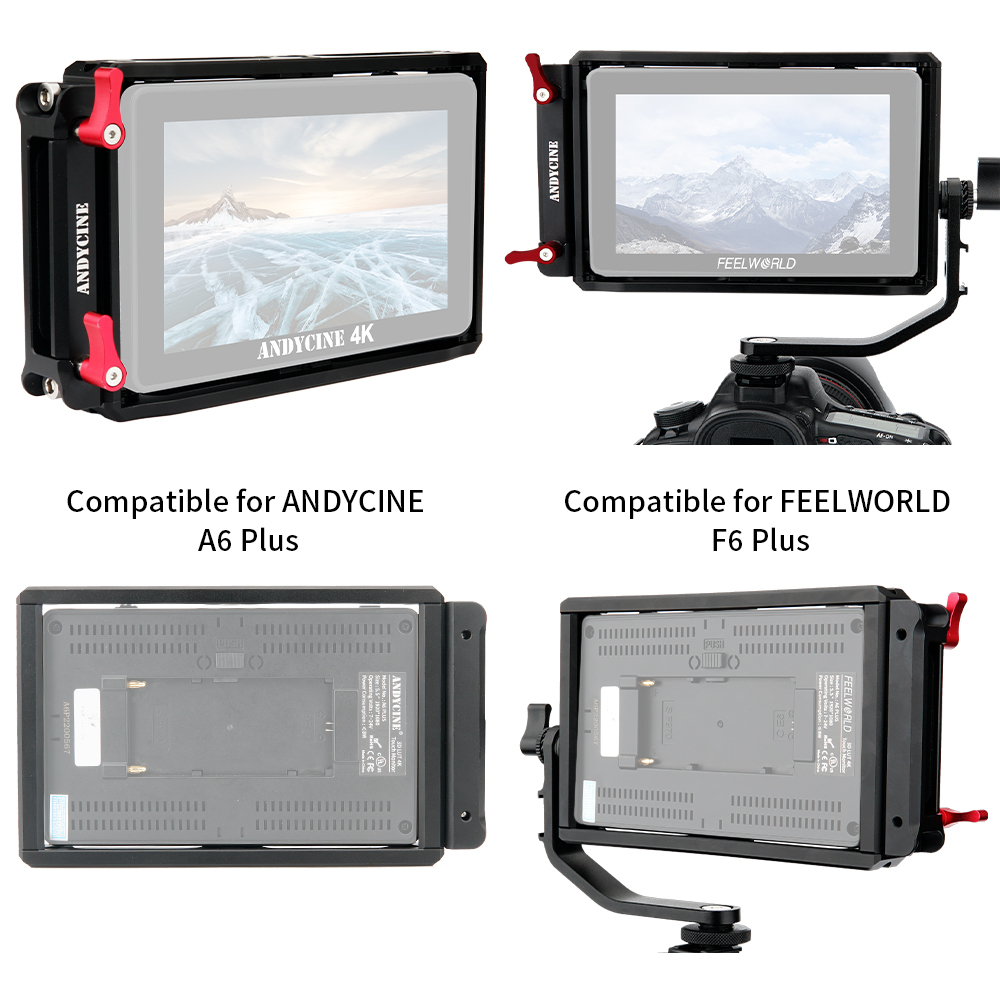 HDMI Cable Clamp
Fixing your monitor tightly by two 1/4" screw. Preventing your monitor from falling off and being damaged. And HDMI Cable Clamp firmly fixes your HDMI cable and prevents it from shifting, protection and stable signal.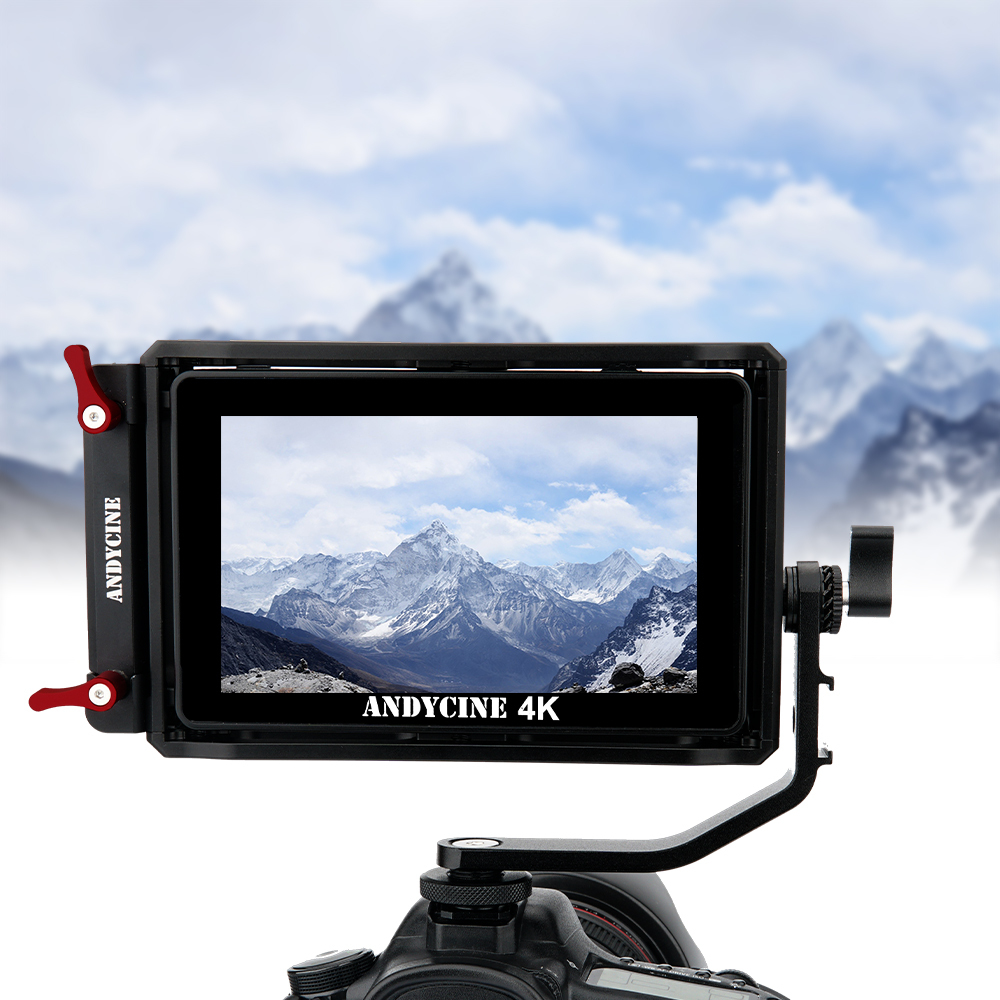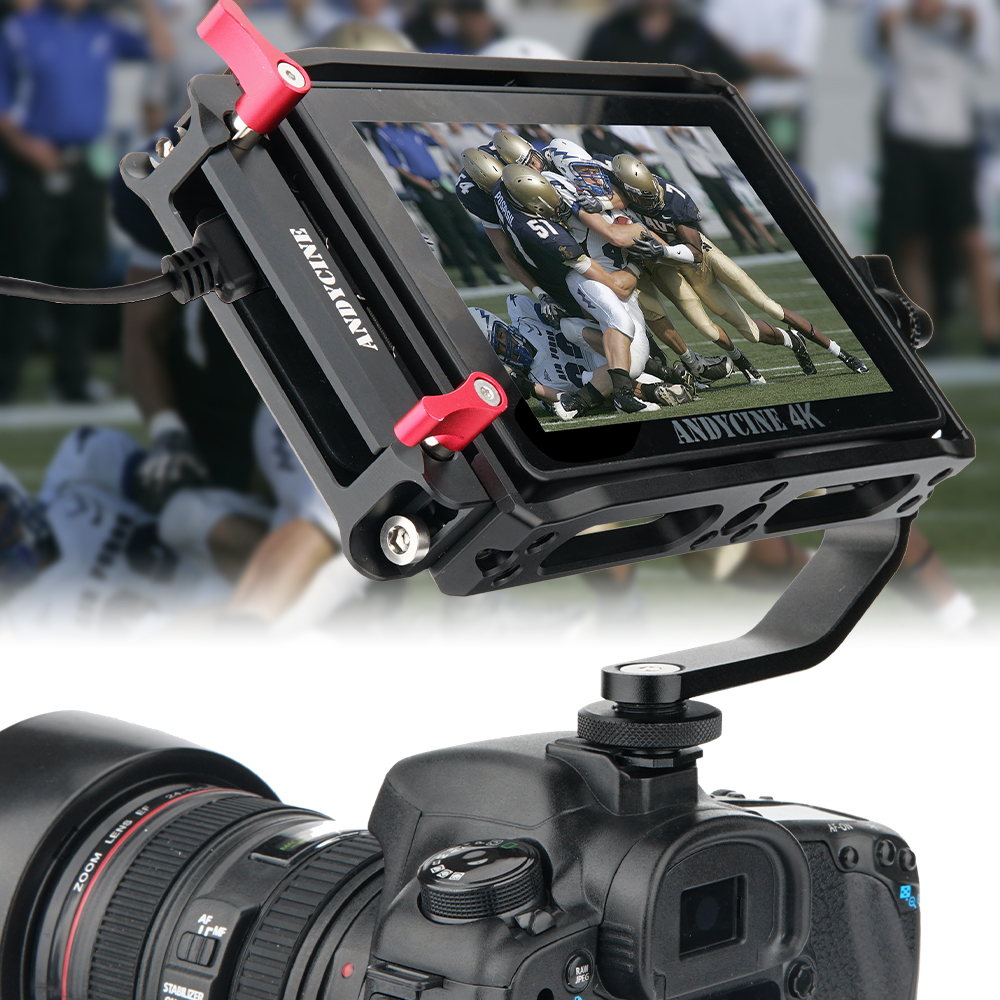 Package Included
1 x Andycine A6PLUS Cage for Andycine A6 Plus Monitor

1 x HDMI Cable Clamp

1 x Hex Spanner



ByOn the RadarWednesday, 24 February 2021
This cage compliments my Andycine A6 4k monitor perfectly. It's lightweight, it comes assembled all you have to do is put the monitor in place then screw it in at the top and you are good. It does not add a lot of weight to your rig if you are running and gunning. There are openings so that you can read every port and slot on your monitor from the card reader to the power button so you will not lose any access points. There are also a lot of screw holes around the entire cage so that you can add extension arms and other gadgets so you can really get creative with your add ons. I really like that! Another thoughtful feature is the HDMI cable clamp that is an add-on so you can use it or not use it but it keeps your HDMI cables clamped in so you won't have to worry about them falling out during recording. I think this is a great feature. I love this cage and so far have no complaints. I will purchase another one for my other monitor.
ByJohnWednesday, 23 December 2020
I ordered this cage for use with the Andycine A6PLUS, and was impressed with the build quality and fit. I was a bit surprised to see little to nothing in the way of operating instructions, but if you've worked with cages for video equipment before, it shouldn't be too much trouble to figure out. The weight is just about what I expected, I'm very satisfied with my purchase.
ByZACKWednesday, 23 December 2020
The Andycine cage and sunhood was just what my A6PLUS needed. Everything installed perfectly, functions well, and looks good.

USD

Your cart is currently empty.